COP26 to KPI26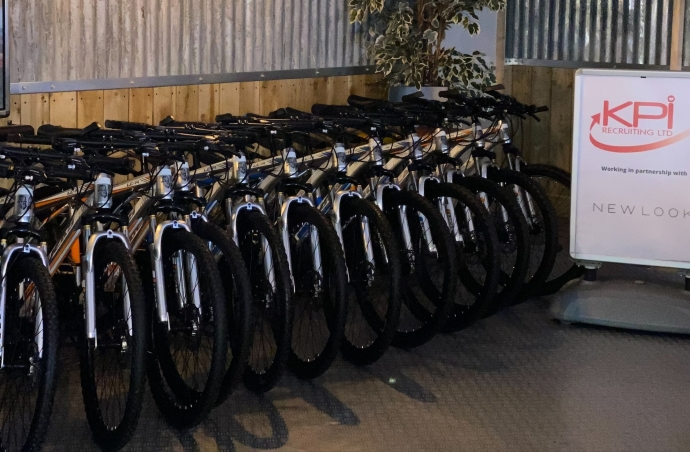 Over the past couple of weeks we have all had our eyes firmly fixed on Glasgow. KPI Recruiting has had its own gathering (we named it KPI26) We have taken the opportunity to look at how we can make changes in order to have a positive impact on our planets future.
We split the KPI'ers into teams and gave them the time to discuss and brainstorm with the key phrase being "change for the better"
Some of the ideas that made the grade:
Changing from bottled water to plumbed in water dispensers to reduce plastic waste.
Car sharing for our journeys to the offices
Conducting more teams meetings to minimise travel
Online registration forms to reduce the use of paper
In collaberation with our Client 'New Look' we decided our finale of the week of activities and ideas is to donate "26" bicycles to work seekers looking to gain work at their site at Lymedale business park. This will not only reduce the carbon footprint but has the added benefit of helping people into work who may have no access to transport.
"The Proposition"
To be eligible for the KPI26 scheme the worker must be:
18yrs
Follow a core shift pattern
Commit to 40 hours per week
Complete a minimum total of 80 hours
Start work by the 3rd Dec