How's Your Work-Life Balance?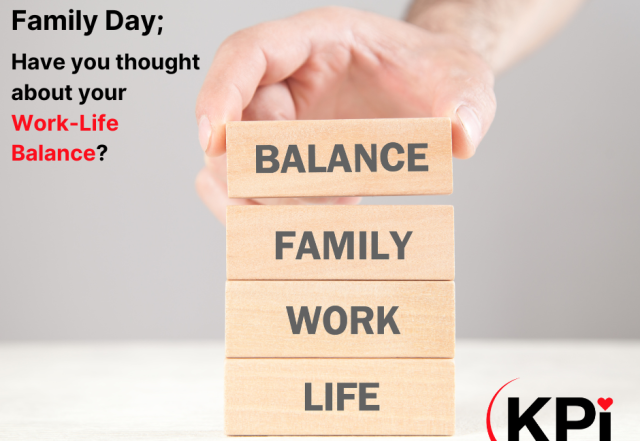 On International Family Day 2023, we want to take the opportunity to discuss the impacts of having the right work-life balance can have on you and your family.
Since the infamous 'Lockdown' period in 2020, our focus has shifted, as a nation, to making the most of our time and finding more time for our families. Whether that be working from home, flexible hours or an open relationship with your employer. In 2021 a Randstad global employer research report discovered that 65% of UK job seekers prioritised work-life balance over pay and benefits.
Since the pandemic's shake-up of the labour market, many employers have re-envisioned their benefits packages to help support their staff to have healthier lifestyles in and out of work. Broadening the benefits packages to include things such as; private health care, fitness discounts and even pet care, demonstrates how employers recognise the need to help enhance their employees' lives.
Not only this, but employers are also taking steps to foster working environments that allow communication, empathy and recognition to thrive. Placing their employees in a position where they are at their best mentally, physically and professionally, allowing them to flourish in careers that work around their personal lives. In this new environment, we can see that employers are trying to facilitate a balanced work-life through flexible hours. If work eats into your private life, then why shouldn't it be ok the other way around and vice-versa?
Here at KPI Recruiting we very much believe that success is built on true partnerships, whether that be in business or with our staff. As well as encouraging career progression we will ensure you have the platform to maximise your earning potential with a wealth of support, praise, and recognition for your achievements. On the contrary, this isn't just available for our recruiters, this is also open to all our temporary colleagues!
Our wonderful recruiters take pride in getting to know all our candidates that get in touch, to learn about their skillset, experience, and the type of work-life balance they are seeking. Once we've understood these key points, we endeavour to match you to a job you'll love.
If you'd like to learn more about how KPI can assist you in seeking your perfect work-life balance then why not get in touch today?
You can send your CV and contact details to; Jobs@kpir.co.uk and our friendly team will be in touch shortly.