How to write a CV. What information should I include on my CV?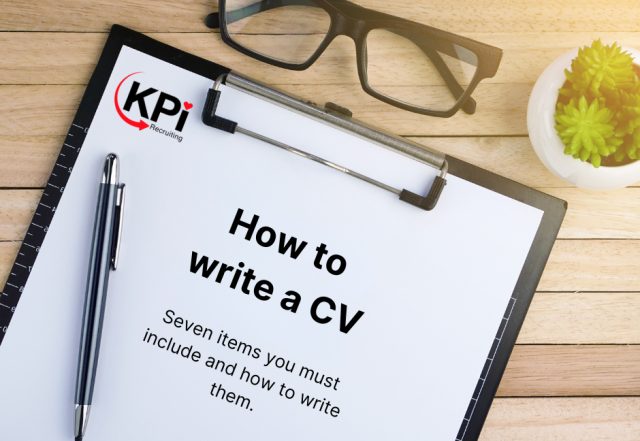 Your CV should reflect your skills, experience, personality and be aimed at the industry you want to work. So, whilst it should not be formulaic, there are some key things your resume should always contain:
Ok – this sounds blindingly obvious, but you'd be astonished at the number of people who don't include their contact details and sometimes even leave out their name. You don't necessarily need to include your address but including your postcode or the town/city you live nearest to is a good idea: interviewers want to know where you will be commuting from. Ensure your contact details are correct and clearly visibly at the top of your CV.
This is your chance to really big yourself up, which makes it all the more amazing that many people don't include one, or drone on about themselves for pages and pages.. Because it's the first item on your CV, your personal statement is an important tool to help you stand out from the crowd, so focus on the strengths you can genuinely demonstrate. The statement should explain who you are, and what you can offer to a business. You can also add what you're looking for – but make sure it matches something similar to the job you're applying for. Aim to prove why you're worth an interview in no more than 150 words – any longer and people probably won't read it – remember they may have dozens of CVs to go through.
Listing your more recent jobs first, this section should include all your relevant work experience. Include your job title, the name of the organisation, dates in post, what and who you were responsible for and what you achieved in that job (which is different to your job description). This is the place to showcase promotions, big projects and successes. Have something ready to talk about in the interview that you are proud of our pleased about – businesses want people who have pride in their work. It's also worth justifying any gaps in your work history by explaining what you were doing; i.e. travelling, career change, re-training, having children, etc.
This is an opportunity to talk about key, non-work achievements, which could include things like voluntary work, fundraising for a charity, or anything you've done for the community. It shows you are a rounded person and you have a life and network outside your vocation – people may get suspicious if you all talk about is work, work, work.
Your educational experience and achievements are important, so list the most recent first, with the name of the school/college/university, along with dates, the type of qualification and/or the grade you achieved. The specific parts of education that you list in your CV will depend on your individual situation. For example, if you have more educational achievements than work experience, placing an emphasis on this section is a good idea. If you have achieved qualifications or completed courses which are highly relevant to the job, it is probably worth going into some detail about the course content or what you specialised in.
Training & Non-Academic Qualifications:
It's important to list these, especially if they are vocational qualifications, relevant to the job you're applying for or add value to a prospective employer. For example, this could include apprenticeships, trade qualifications, sales or management coaching, training in specific software or general skills like health & safety, first aid, etc.
This is often where applicants can get into problems and embellish what they do outside work. The simple rule here is: if your hobbies and interests are relevant and interesting, include them. If they are not relevant or interesting – leave them out altogether. And don't make stuff up: it could go horribly wrong when the interviewer asks you which route you climbed up Kilimanjaro if you haven't actually been up there.
What words should I include in my CV?
Working out what words to use on your CV can be difficult – especially when you're trying to fit a lot of skills and experience into a document short enough to read quickly.
Twelve keywords and phrases you should consider including in your CV:
Accurate
Adaptable
Agile
Confident
Hard-working
Innovative
Positive
Pro-active
Reliable
Responsible
Thorough
Willing to learn
As well as using engaging words, you'll need to back up your qualities up with some genuine achievements to help you stand out from others with similar skills. This means providing evidence of your suitability for the job. After all, anyone can say they're hard-working – but not everyone can prove it.
Looking for a better job? You can find all our live positions here: