Interview Success Tips- Help To Get Hired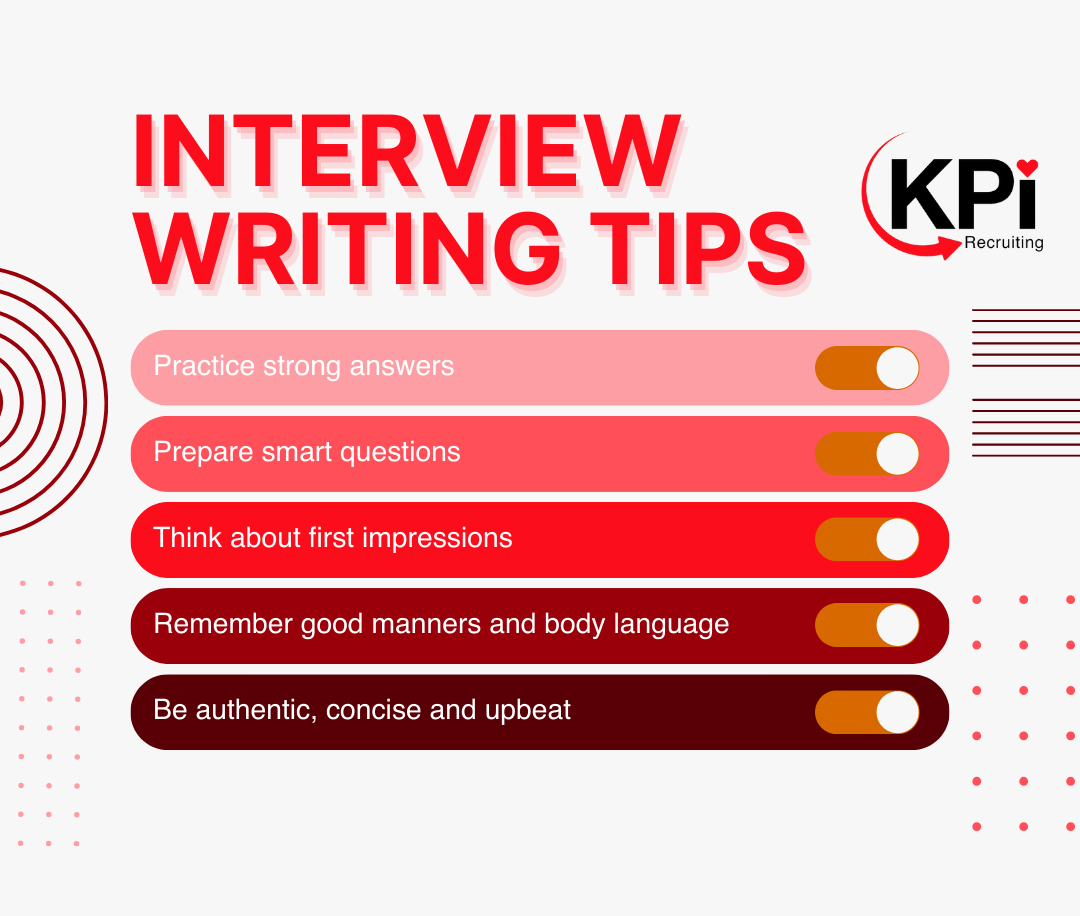 Master your job search, and nail every interview with our expert tips!

Practice Strong Answers

Prepare your answer to the common question: "Tell me about yourself, and why are you interested in this role with our company?"

Re-read the job description. You may want to print it out and begin underlining specific skills the employer is looking for. Think about examples from your past and current work that align with these requirements.
Prepare Smart Questions

"How would you describe the characteristics of someone who would succeed in this role?"

"If I were in this position, how would my performance be measured? How often?"
Think About First Impressions

Plan your schedule so that you can arrive 10–15 minutes early- When you arrive early, use the extra minutes to observe the workplace dynamics.
Remember Good Manners and Body Language

Treat everyone you don't know as though they're the hiring manager.

Send personalised thank you notes to each interviewer.
Be Authentic, Concise and Upbeat

Respond truthfully to the questions you're asked.

Don't speak negatively about current and former employers or colleagues.
For more interview advice, or assistance in your job search, get in touch with a KPI Recruiter today.