KPI Cup with Crewe FC!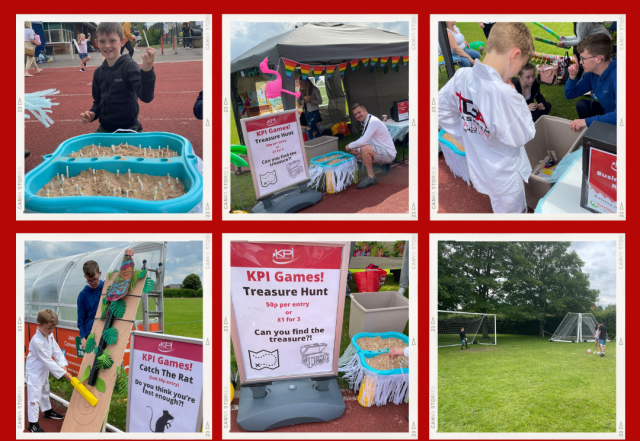 One of our last charity events was co—hosting the recent KPI Cup at the Cumberland Arena in Crewe alongside Crewe FC. The showpiece was the football tournament which saw all age groups contesting for the honours although there were many sideshows to keep the large crowds – predominantly families – entertained across consecutive weekends. You can't put a price on days like these where kids and adults alike could relax and enjoy themselves. For once, the unpredictable British weather sent the sunshine to that part of Cheshire keeping the ice cream men busy. It was fantastic to see all the crowds that showed up to cheer on their teams and the camaraderie between the children as they battled for top spot.
In between the matches we set up many challenges to keep the kids busy, such as beat the keeper, treasure hunt and hit the rat. With prizes to be had it was great to see a good uptake with all money raised from these games going towards Action Against Hunger and Fare Share.
The KPI Cup is just one of several charity events that we either host or support throughout the year. This is always a date on the calendar that all the staff look forward to. It was great to host the competition again after the pandemic led to last year's event being cancelled. On behalf of KPI Recruiting and Crewe FC, we would like to say a huge thank you to everyone who came along in the sunshine to support all the teams across all age groups in the KPI Cup. We are sure everyone who turned up in great numbers enjoyed themselves and we'd love to see everyone again at the Cumberland Arena next year.