The NeuroMuscular Centre (NMC) at Winsford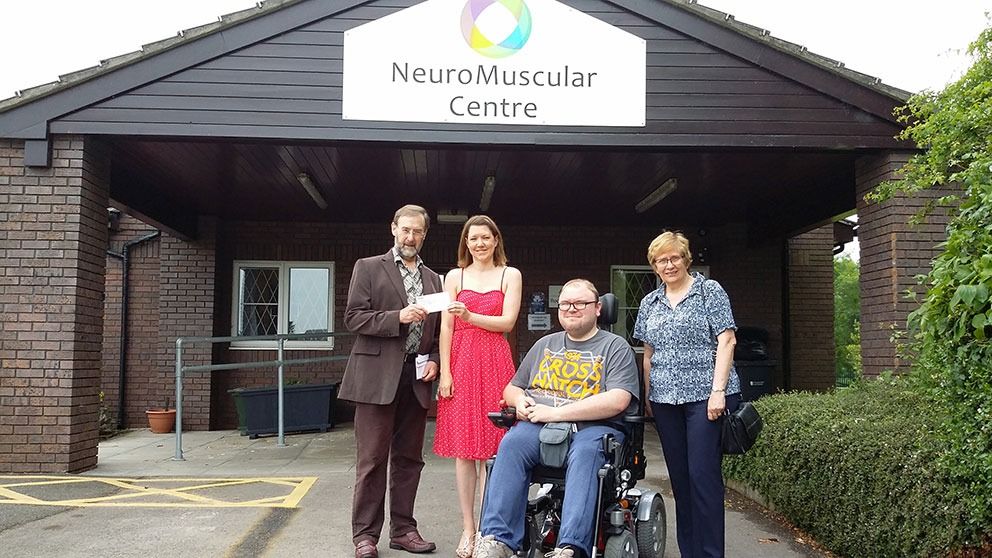 The NMC provides a range of unique services and specialist advice with the sole aim of improving the quality of life for adults with Muscular Dystrophy and other neuromuscular conditions. The charity was founded in 1990. There's no other centre like the NeuroMuscular Centre (NMC) in the UK or Europe!
The NeuroMuscular Centre (NMC) physiotherapy service provides ongoing treatment for adults and young people with Muscular Dystrophy where the NHS does not. Physio is crucial in maintaining muscle strength and tone for longer and helping in pain management. Physio is the key to maintaining better quality of life for our 360 registered patients.
At the heart of the NMC is a vibrant and commercially successful Social Enterprise. NeuroMuscular Centre (NMC) Design+Print employs 15 people, 12 of whom have Muscular Dystrophy. The team aim to generate a surplus to re-invest in the work of NeuroMuscular Centre (NMC) helping others with the condition.