Has recruitment got you in a tailspin? Here's six simple steps for recruiting managers & HR personne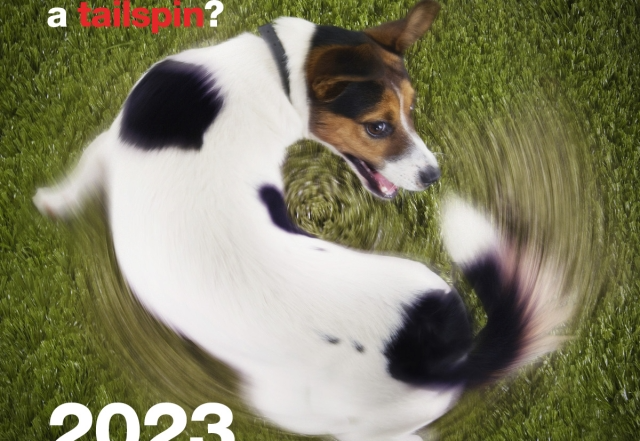 2022 saw colossal recruitment and staffing challenges. The labour market in almost every sector experienced significant inflationary pressures caused by the cost-of-living crisis. Throw in government financial chaos, ongoing COVID-19 and flu epidemics, changes in working practices, and the Queen's funeral with an extra bank holiday and it's clear why 2022 was arguably the most demanding year ever for recruiters and managers.
With pressures seemingly coming from all sides, recruiters and managers must have a plan for 2023. This plan can help businesses and production teams reduce the number of recruits required and, in turn, decrease the turbulence, lower productivity and customer dissatisfaction caused by labour shortages.
Retention, retention, retention
Your staff retention defines the success of your recruitment strategy. Keeping employees, whether contract permanent or temporary, retains skills and information in your team and encourages a more reliable background for fresh recruits to begin. Retaining staff also shields your business from the ever-increasing costs of advertising, interviewing, recruiting, and training new personnel. Low staff turnover starts with detailed initial training and continues with commendation, structured evaluation and goal setting.
Good retention should allow you to promote from within and keep the training and knowledge you have invested in your employees. Internal promotions don't just motivate the people you promote. They also inspire and hope for newer people who can envisage their own progression.
In-depth ongoing training
Comprehensive training is crucial to maintaining people's skills and confidence and allows you to keep proper people in suitable roles undertaking appropriate activities. On-the-job training is usually preferred by businesses, especially in production roles, but it's also worth considering the benefits of off-the-job training, which can allow your staff to see the bigger picture and how they fit it into the broader success of the company. If they understand the importance of their role, your business should enjoy better retention and increased productivity.
Plan for when you need to recruit
No matter how successful your staff retention is, the time to recruit will always come. The key to this is to plan and look for staff BEFORE someone leaves or is promoted. If you start the recruitment process after someone has left, you're already behind the curve – good recruitment can cost valuable weeks and months of productivity. Though using a good recruitment agency can reduce this timeframe, the more time you give an agency to respond, the better-qualified people you'll be able to appoint.
Excellence in this area means a happier workforce and strong employee engagement can produce great productivity and staff retention results. People are invariably a company's most significant expense and therefore are the most valuable resource, so it pays to look after them. Caring for their health & well-being will help reduce absenteeism and increase retention, so it's worth considering providing benefits like free healthy food options, flu jabs and eye tests. These tax-free perks can also help staff cope with the cost-of-living crisis and engender a sense of loyalty.
Employ a decent recruitment agency
A high-performing recruitment agency is irreplaceable if your business experiences labour shortages or needs regular upscaling staff. "High-performing" means an agency that delivers on time and focuses on these six simple steps for recruiting to enhance employee retention and engagement.
KPI work hand in hand with many clients as a partnership. The KPI team offer an on-site service where we focus on recruiting, attendance and staff welfare so you can focus on the critical goals of your business.
KPI can provide your business with a unique pool of reliable talent with experience in several sectors including industrial, driving, office, executive, care, hospitality and rail.
If you're looking for assistance recruiting and retaining staff, KPI's unique approach can help. Our branches are nationwide (from Glasgow to South London). You can find your nearest KPI branch here.
Alternatively, phone our Business Development Team: