KPI celebrated Pancake Day!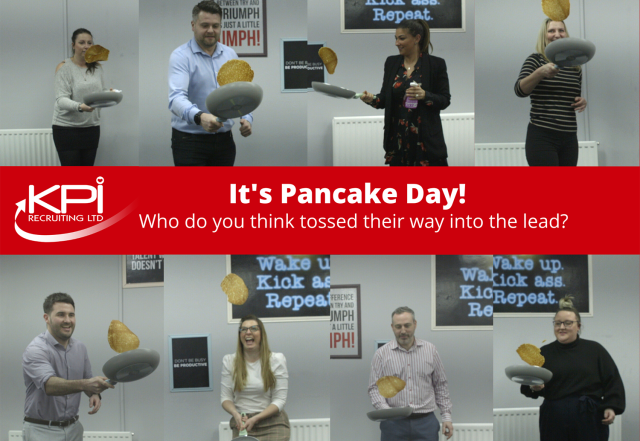 It's Pancake Day!
We had a Pancake tossing competitions in our branches to see how many tosses they could do in 20 seconds! Many of our team took part, but who do you think tossed their way into the lead?
Pancake Day has been celebrated by the people of Britain for centuries. Known also as Shrove Tuesday, its exact date – rather confusingly – changes every year, as it is determined by when Easter falls.