KPI sponsor Colour Rush again to help raise money for St Luke's Hospice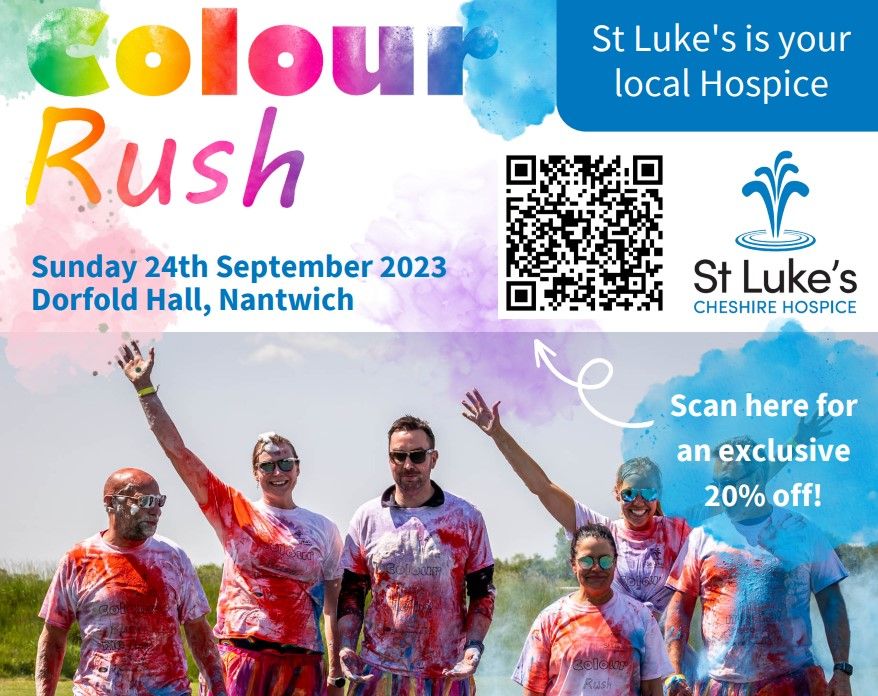 KPI Recruiting are delighted to be sponsoring St Luke's Colour Rush on Sunday 24 September at Dorfold Hall in Nantwich. This vibrant event will raise funds for the amazing work St Luke's Hospice does for people living with life limiting illnesses in mid and south Cheshire. At this year's Colour Rush, entrants are invited to walk, run, jog or hop the 5k course whilst sponsors, KPI (Red) and AO (Green) cover them with coloured powder.
The event includes music, dancing, fab food and drink (including a Gin Bar) promising a fabulous day out for all. The KPI Team are hoping to make some wonderful memories and create some stunning photo opportunities. KPI Operations Director Estelle Raybon said, "After the fun we had last year, we just had to be involved again. This event not only brings the community together, but it's also fantastic fun. Most importantly, it's a chance to raise vital funds to continue St Luke's end of life care for those who need it the most. Let's paint the town RED!"
The Colour Rush event village and registration will open at 11.00am at Dorfold Hall on Chester Road, Nantwich CW5 8LD. You can book your entry
here.