KPI Volunteer at Nantwich food bank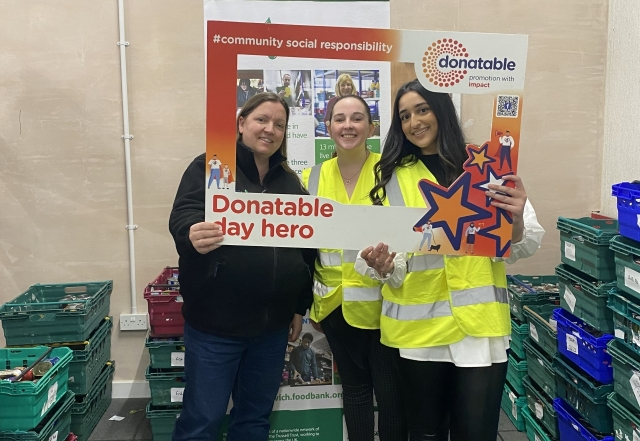 Here at KPI we are always looking at opportunities to help raise money for local charities or simply help them out with certain tasks. We recently helped the Nantwich Foodbank for Donatable where a stock take took place which was an in-depth procedure in itself. All products were taken off the shelves initially then they had to be weighed and recorded totals of amounts and weights declared. An incredible 6.6 tonnes were moved, weighed and counted!
Once the weighing process was completed everything then had to be put back onto the racking which had been cleaned down whilst the product was being put through the rigorous stock-take. During the midst of everything that was going on, a trailer full of goods from Morrisons in Nantwich arrived and this required unpacking, weighing, collating, and stacking.
We weren't alone on the day which was more than useful given the huge amount of tonnage that needed to be processed! We were joined by Andy, Legat Owen, Hayley and Chris from Construction Linx Ltd, Zoe Conning from Cheshire's Property Wizard, Sophie from Amana Lettings and Sue Pritchard from BOOT Property. It was a great chance to meet everyone and work alongside a great team!
Much is being said about recycling and all the rubbish left from the day such as plastic waste and cardboard went to be recycled. In all, an amazing six and half tons of waste was amassed! Once the whole process had been completed, everyone needed to take some fuel on board and a nice lunch ended the day perfectly – courtesy of the excellent Cheerbrook Farm shop. What could have been better!?
A spokesman – who also took part on the day – thanked our amazing team and went on to say: "You all did a fantastic job for us and we can't thank everyone enough for putting in the graft. It's greatly appreciated."