National Living Wage Entitlement – How to make sure you're being paid what you're entitled to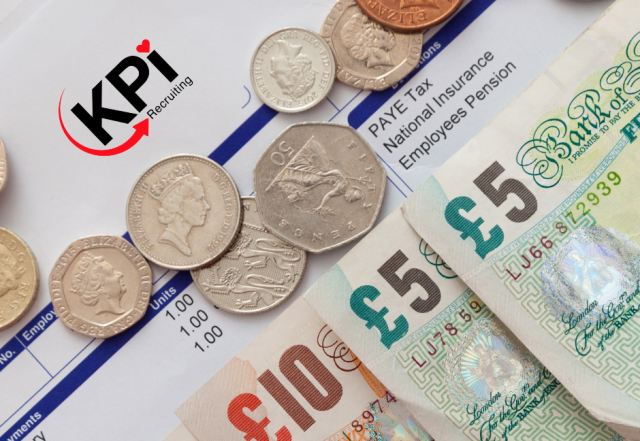 The National Living Wage was introduced by the UK Government on 1st April 2016 with the goal of being an enhancement to the National Minimum Wage for workers aged 25 or over. In this guide to the National Living Wage (NLW) we look at the plan to put it on a path to reach two-thirds of median hourly pay (of those aged 21 and above) by 2024, which has taken another step forward as of 1 April this year.
GUIDE TO THE NATIONAL LIVING WAGE: HISTORY
The National Minimum Wage (NMW) was introduced by the Labour Government in 1999. The National Living Wage was introduced as an enhancement to the NMW for those aged 25 and the plan was that the hourly rate would reach £9 by 2020. This target was missed however, as the rate reached only £8.72 per hour by the end of 2020. As recommended by the Low Pay Commission, the standard National Living Wage (for those aged 22 or over) will increase to £10.42 (9.7%). Other ages bands receive the same percentage increase, apart from those aged 21 – 22 who see an increase of 10.7% as the Government seeks to equalise minimum pay for all those 21 or over by 2024.
HOW DO I MAKE SURE I'M GETTING PAID ENOUGH?
To find out if you are being paid the National Living Wage, you need to calculate the hourly rate you receive. You can do this by dividing your GROSS wage (i.e. the amount you are owed BEFORE tax is deducted) by the number of hours you have worked. You then need to compare your hourly rate to the rate for whichever age band band matches your age in the table below. You can also check the rate using the gov.uk calculator here. If the rate you receive is below the rate relevant to you below, we advise that you speak to your employer as soon as possible. If you cannot resolve your pay dispute, you can contact ACAS or complain to the HMRC.
NATIONAL LIVING WAGE RATES TO APPLY FROM APRIL 1ST 2023
| | | | |
| --- | --- | --- | --- |
| Age Band | Hourly Rate from April 2023 | Annual increase (£) | Annual increase (%) |
| National Living Wage | £10.42 | £0.92 | 9.7% |
| 21–22-Year-Old Rate | £10.18 | £1.00 | 10.9% |
| 18–20-Year-Old Rate | £7.49 | £0.66 | 9.7% |
| 16–17-Year-Old Rate | £5.28 | £0.47 | 9.7% |
| Apprentice Rate | £5.28 | £0.47 | 9.7% |
The LPC estimates the recommendation of £10.42 will be 63.9 per cent of median hourly pay in October 2023 which takes a big step towards the 2024 target.
In the last 12 months, nominal pay growth and projections for future pay advances have increased, raising the estimate of the 2024 target from £10.70 to £11.08. The LPC predicts that a lesser rise will be required next year (6.2 per cent, £0.66) to meet the 2024 target, than the 2023 proposal (9.7 per cent, £0.92). This is due to:
Wage growth forecasts are stronger for this year than next: median pay is estimated to grow by 5.5 per cent between April 2022 and April 2023, but only 4.2 per cent next year.
Next year 21-year-olds and 22 year olds are due to become eligible for the NLW. This will reduce median hourly pay for the NLW-eligible population, lowering the increase required to hit the target.
The LPC's forecasts rely on wage projections which are currently more uncertain than usual. Therefore the next increase designed to hit the target rate in 2024 is calculated as a range which spans from £10.82 to £11.35.
If you're looking for a better job, you can find all our jobs here, or alternatively, follow us on Facebook, Twitter or LinkedIn to be the first to see our latest vacancies. The graph below shows the forecasted path for the National Living Wage to reach two-thirds of median earnings in 2024.