New chapter for Kirsty in her move to Business Development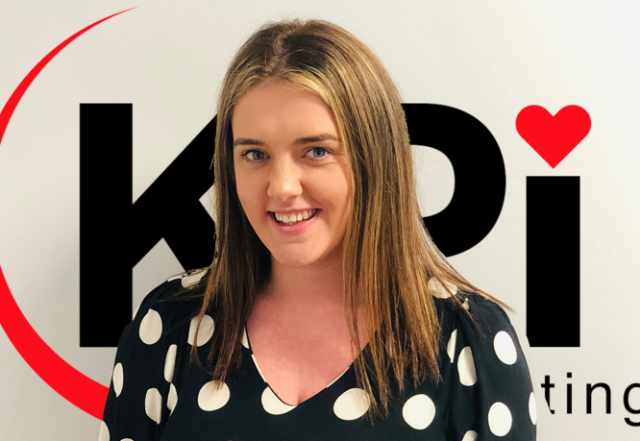 KPI Industrial Manager Kirsty Walley has moved her career forward with KPI, taking a business development role after managing the Crewe branch.
Kirsty brings some unique experience to KPI's business development team with direct knowledge of recruitment, both agency side and client side, having worked in the food industry before joining KPI two years ago. Kirsty's five years' experience in rail will also see her dedicate some of her time to further developing KPI's Rail and Infrastructure division which saw dramatic growth last year.
"It's an exciting new chapter in my career and it's great that I can take this step with KPI," said Kirsty. "I can bring a lot to this role with my experience of industrial clients' requirements and a strong background in rail."
Kirsty started in the Rail & Infrastructure industry as a business apprenticeship moving on to become a junior project manager before spending three years in the food production industry. Her Industrial Manager role at KPI means Kirsty has dealt with bespoke staffing solutions and was hands-on in providing talent for quick turnaround recruitment needs giving her a real insight into client requirements from the production floor to office and logistics staff.
"Kirsty has always had a passion for business development," said Managing Director Ryan Jardine. "Her local knowledge and solid understanding of the demands of the industrial and rail marketplaces means our prospective clients will have someone they can trust who knows their industry well."