Rapid rise of KPI Recruiting continues as agency moves up in Recruiter's FAST50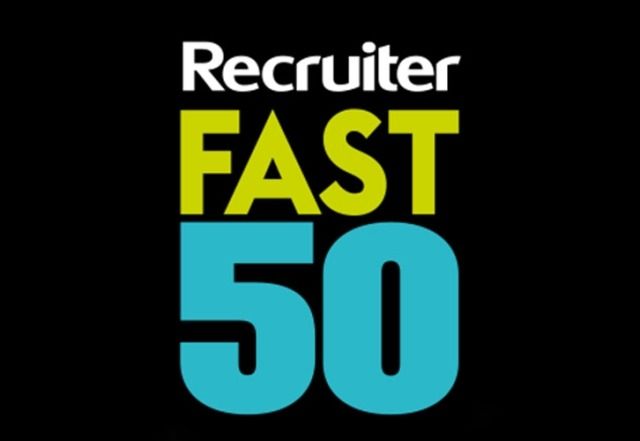 Recruiter Magazine's FAST50, comprising the quickest growing privately held agencies in the UK, once again includes Staffordshire-Headquartered KPI Recruiting. The multi-sector agency continues to experience the remarkable growth seen in the last few years.
All UK-based recruitment agencies which are privately owned or backed, and which are not subsidiaries, can be listed in Recruiter's FAST50 – a total of 27,700 agencies. KPI beat off some strong competition to move up from 39th last year to 28th position this year, putting them in touching distance of the top tenth of a percent.
As this is the third year KPI have been listed in Recruiter Magazine's FAST50, we asked Managing Director Ryan Jardine what strategies have helped KPI grow as an agency over the last few years.
"After starting out in 2008 as very much an industrial agency, we naturally also started to supply drivers. We then moved into the Commercial sector to provide office, admin and accounts staff."
What made you diversify into other sectors?
"Whilst our diversification was always planned, to some extent it was governed by our clients. Business is all about quality and reliability of supply and if you can understand clients' problems and resolve them, they will invariably stay with you. Of course, that's sometimes easier said than done, but in our experience, if you do a really good job for a client, not only do they stay with you, but they'll also give you more business."
"In 2015, we took the conscious decision to diversify further into Care, which wasn't a natural sector for us to move into, but one that has helped the business grow."
"We've since made similar moves into Rail & Infrastructure, Hospitality, Executive, Technical & Engineering, and now Education. We've created these KPI sub-divisions because we believe that our underlying values that made core our business successful can be replicated to be successful in other sectors.
What are KPI's core values that make it one of the UK's fastest-growing agencies?
"It was quite difficult to identify our values at first," said Ryan, "because the things that you do culturally are invariably the instinctive things you do without thinking too much about them. That's how a business culture is built. We had to really break down exactly what we did, to recognise what made us different, and we isolated five key principles that enable us to keep growing.
Compliance – We're an ethical business who does things right.
"We're audited and verified by several industry companies such as GLAA, ALP & RISQS," said Ryan. KPI is also a member of Sedex, REC and Business Partner of Responsible Recruitment toolkit (RRT). Compliance is something we are ultra-thorough about."
Innovation – Our creative approach generates positive results.
"KPI has always been agile enough to adapt quickly to changing industry conditions and been at the forefront of sourcing new pools of talent from both home and international markets. Our clients benefit because we can adapt to market changes quicker than many bigger agencies."
Partnerships – We create long term client & candidate relationships.
"KPI values candidates as much as our clients and we treat them accordingly. We work hard to understand our clients' issues so we can prescribe the best solution and we're agile enough to resolve situations quickly. We treat our candidates the same way."
Passion – We love going the extra mile.
"KPI understand that business moves fast and that we must react quickly to help our clients succeed and grow. 'Going the extra mile' means lots of different things, (like onboarding temps in the middle of the night!) but generally it means our account handlers work like they are employed by our clients to achieve the best understanding of what success looks like."
Teamwork – We work hard for each other & have fun along the way.
"KPI understand that happy people are productive people. Teamwork is a key phrase. We work hard and play just as hard to ensure that people feel valued and motivated."
"Our values all sound obvious now," said Ryan, "but the point is that these principles have been created out of our process and culture, rather than the other way round. They have helped us expand as far north as Glasgow and as far south as Sutton in London. Our values act as a reinforcer to our directors and long-serving staff, as reassurance for our partners and potential clients, as a reminder to our new recruits and as a signpost for future growth."