Spreading the Eggy fun this Easter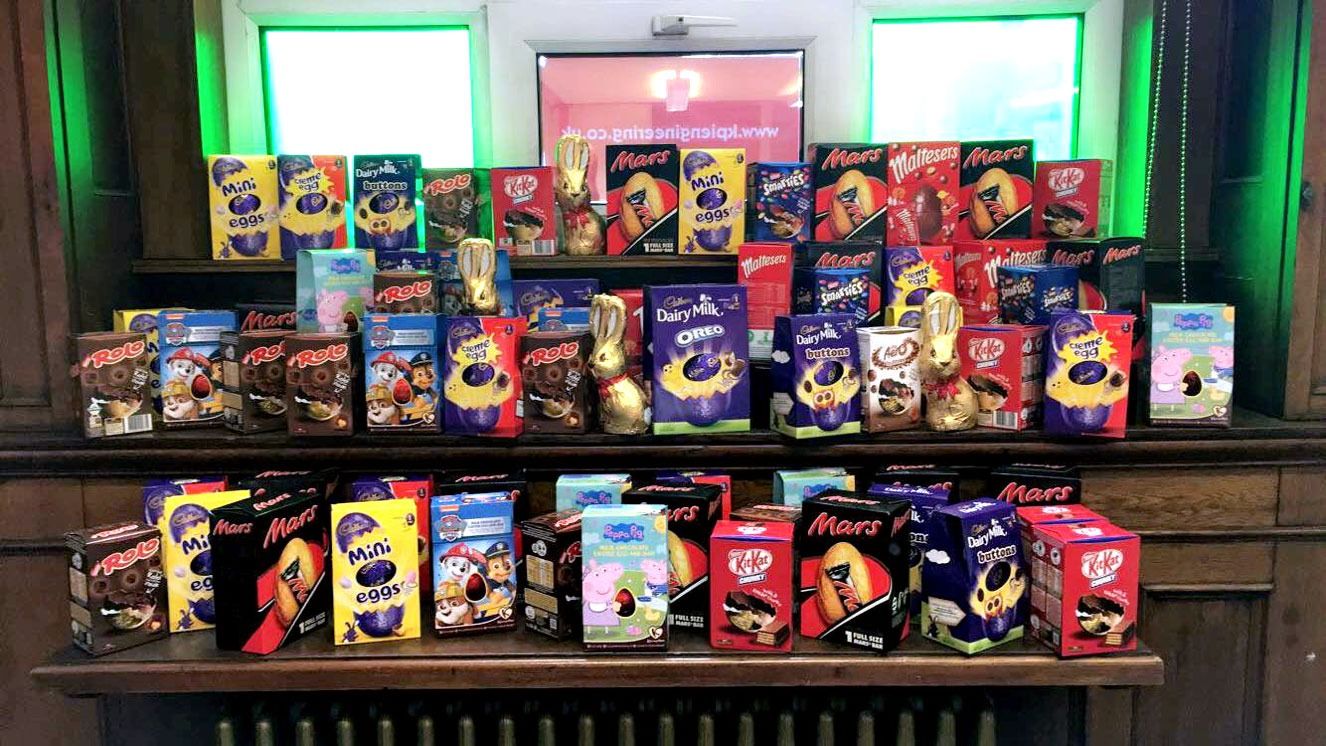 KPI Care led a campaign, with contributions from KPI Recruiting and KPI Engineering, this April to support the Wood Street Missions Easter Project. The projects supplies Easter eggs to local children and families that would otherwise miss out.
Here is a quote from the Wood Street Mission website about the reasoning behind this Easter Project; "Families in poverty struggle on a daily basis to provide the basic items of food and clothing for their children. Treats are one of the first things to go and we continue to try and help provide these. For Easter 2017 we would appreciate your help with donations of Easter Eggs to give out to the children we support via our community shop."
KPI Care collected a huge 100 Easter Eggs for the Wood Street Mission Easter Project. Fantastic work supporting the local community
KPI Care are recruiting for Care Workers in Manchester, Cheshire and Staffordshire, if you are interested in our current roles follow our facebook page.