Supporting Bakkavor's Chosen Charities.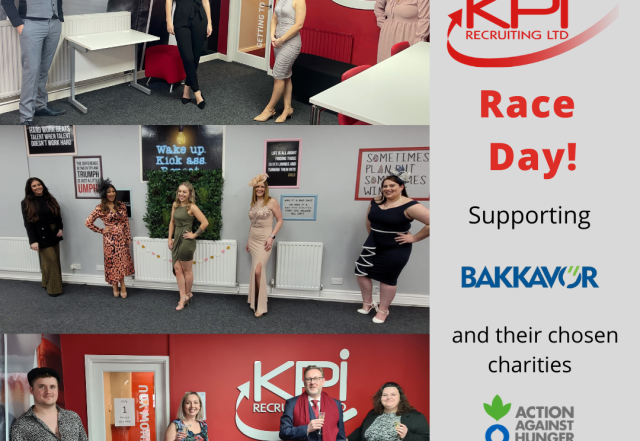 Here at KPI we are always looking at ways in which we can support our clients, charities and even individuals which encompasses all of the local community. This week we were able to support one of our key partners, Bakkavor, who have been fund raising for their chosen charities – Action Against Hunger, and FareShare.
We organised two days of fund raising in our aim to donate over £1000. Firstly, we held a role reversal day which involved those working from home dressing in office apparel while those working within the group wore pyjamas! For our second event we held a virtual race day from the recent Cheltenham Festival, with all winnings donated to charities and we were also able to hold several internal and external group activities throughout the day. Already a third fundraiser is at the planning stage so watch this space as we look to reach, or even surpass our targets.
If you or the company you work for are looking to support a charity, then KPI will consider getting involved. Contact your nearest branch for further details.