Tis the season to be hiring…for Christmas hospitality staff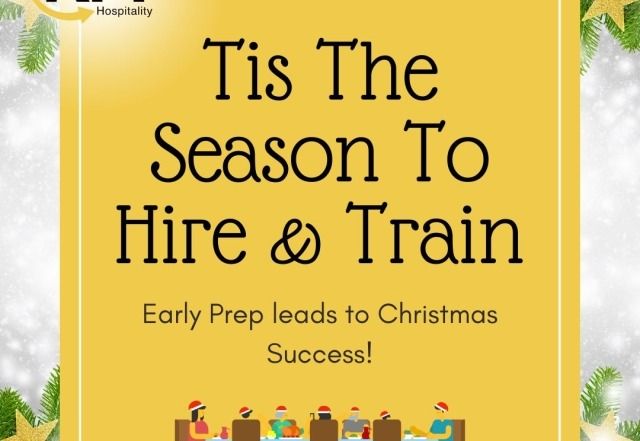 Hospitality staff recruitment has been a significant challenge for years. So as the peak Christmas season nears, we look at why it's best to be hiring sooner rather than later.
Here are 6 reasons to start recruiting your Christmas staff now…
Hire now while there's less competition and you'll get the cream of the crop – i.e. the people who are the most experienced, customer-friendly and business-savvy.
Ensuring you can staff-up properly now, helps you plan the volume of customers you can cover giving you the best chance to maximise your Christmas bookings.
Recruiting staff now enables you to start your Christmas campaign earlier and truly capitalise on this crucial time of year and take bookings for November.
The recruitment market always picks up strongly in September – so it's wise to get ahead of the curve and secure your people before everyone else does – it just makes recruiting easier.
Starting your Christmas staff recruitment campaign early gives you time to train your staff properly in readiness for the Christmas peak when poorly prepared staff will cost your business £?,000s.
Well-trained staff keep customers happy. Happy customers means better reviews, more bookings and more sales.
Always remember the six Ps: Perfect Planning Prevents Particularly Poor Performance.
Need help with your Christmas Staff campaign? Whether it's for restaurants, hotels, pubs or event venues, KPI have a bank of polite, experienced, hard-working, reliable staff from our own unique pool of talent. Call NickI@kpir.co.uk on 07528 441722 or MeganA@kpir.co.uk on 07874 867456 to find out how KPI can help you recruit, onboard and retain the best staff this Christmas.
KPI place staff in roles covering every aspect of hospitality recruitment, from casual waiting staff to permanent senior management and everything in between.