To celebrate our 14th birthday, we'd like to recruit an amazing Executive Search Recruitment Consult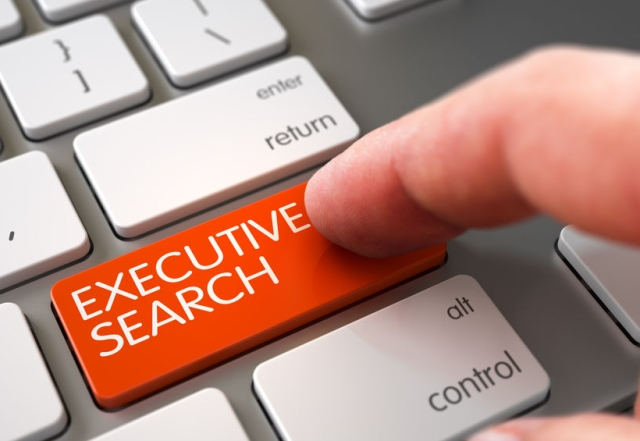 We'd like to celebrate by finding some brilliant talent to join the team. You know how recruitment has a bit of a reputation? That it's populated by hustlers and blaggers who talk a good game and don't really deliver much?
Those are NOT our kind of people. Our Commercial team have seen such a fantastic success with their permanent recruitment in recent years that we have had requests to extend our expertise into Executive Search & Select and we now need an amazing Executive Search Recruitment Consultant to capitalise on these opportunities. The KPI team want to make a difference, we work really hard to do it. We dig deep into the lives of the candidates we place and the companies we recruit for to find the perfect match. We find great people and change lives by building strong relationships, staying in touch and always doing what we promise.
We're an independent recruiter specialising commercial recruitment, but we've built a powerful reputation over the last 14 years and since 2008 we have expanded our geographical reach with offices in Warrington, Crewe, Stoke, Wigan, Glasgow, Telford, Northampton and London. With a reputation for quality, our unique culture and approach to work have seen us adopt agile and flexible working. The combination of autonomy, support and incredible incentives have made us an employer of choice and are all reasons why our retention rate is so high.
Our Founder and MD, Ryan, has instilled a culture of meritocracy meaning Managers and Directors are "home grown". To join us, you'll need to be exceptional at what you do. In return for your skills, drive and contacts, we'll help you develop and support you in meeting your targets.
Based in brand new offices in Warrington town centre, this beautiful modern office building offers a sociable and relaxed working environment, complete with nearby parking facilities, a breakout space, office bar and modern shared office facilities we give you the perfect working environment.
To become KPI's Executive Search Recruitment Consultant, you will ideally have two years' recruitment experience to work alongside people who are masters at landing and expanding. Our team has a combined 25 years commercial experience, this team knows what they want and have high expectations. KPI are looking to double in the next 12 months and have featured twice in the top recruitment companies to work for in the last two years, so now is a perfect time for you to join and be part of this success! You'll get all the training and attention you need to learn and grow and earn a place amongst the top billers of the business, consultants join for the opportunity and stay because they enjoy working here, are rewarded for their contribution & achievements and are respected and treated fairly.
With more than 50% of our business being repeat and most of it exclusive, KPI are genuine "people" people, who have a passion for business, not salespeople working to achieve targets or quick wins. As a company, we have embraced change since the pandemic, adapting to new ways of working, recruiting and cementing relationships with clients and candidates. Through these investments in technology, staff and making sure that we are ahead of the game, we're offering the flexibility of hybrid working so you'll have the option to work from home two days per week, giving you a perfect blend of the working pattern. You will be able to commute to Warrington for at least 3 days per week and we're flexible as to which days work for you.
Specialising in 3 main sectors; HR, Finance and Logistics, you will be working with some of the UKs most sought after professional and exclusive candidates and clients, you will gain access to this unique pool of candidates, use of some of the most credible job sites which will enable you to build and develop your own talent pool. Ideally, you'll have experience in one of these sectors, however we will also consider permanent recruiters who have had experience in other sectors.
At KPI, we want to attract their perfect blend of experience and knowledge to enhance our current team. We offer an exceptional commission structure, with additional end-of-year high achievement bonus and awards, KPI Perks at work, events and paid days out.
Duties will include:
Building rich relationships with clients and candidates. You'll regularly be in touch, even if there's no job to discuss, because you want to be ready for when there is
Using the full range of tools at your disposal to find the candidates your clients need
Meeting your targets. Blowing them out of the water is even better
Doing what's necessary, when it's necessary, to deliver for our clients. That might be some paid advertising or headhunting. It might be taking an early or late call.
Supporting and advising candidates to ensure able to show what they're capable of
Creating job ads that attract attention and applications (because they don't sound like everyone else's) • Helping clients create more specific, more eye-catching briefs • Negotiating salaries on behalf of candidates and clients • Doing the essential 'housekeeping' like collecting references, organising interviews and updating databases)
About you You'll need to:
Be an experienced recruiter or have loads of experience in the sectors we serve
Have the personal oomph to get things done
Have creativity in the way you find candidates. If plan A isn't working, you'll have plans B & C up your sleeve
Be tenacious. We're often asked to tackle the recruitment challenges others can't, so it's going to take more staying power, determination and imagination than your typical recruitment job
Have the experience and tact to be able to advise clients and candidates
Be part of a team that works really hard together but has loads of fun together too
Speak your mind
Take genuine pride in what you do
Really care about delivering brilliant results for our clients and candidates.
What's in it for you?
25 days for holidays an extra day off on your birthday
High achievers award winner trips (all expenses paid) and equity opportunities
Joining bonus
Exceptional salary review scheme
Inhouse benefits package
The chance to work with like-minded individuals
Recognition for your hard work
Additional bonuses available for overachieving
Fantastic holiday package
A fun and vibrant working environment
Excellent career development plan – you can future proof your career through to Management/ Senior level
Flexible working
Modern office environment
Flexible working (we won't need you in the office every day)
A calendar of events – but without any obligation to take part
Interested? Find out more here, call Lily James on 07841 747 486 or email your most up to date CV now to Lilyj@kpir.co.uk