Why do good candidates stay with KPI, the UK's leading industrial recruitment agency?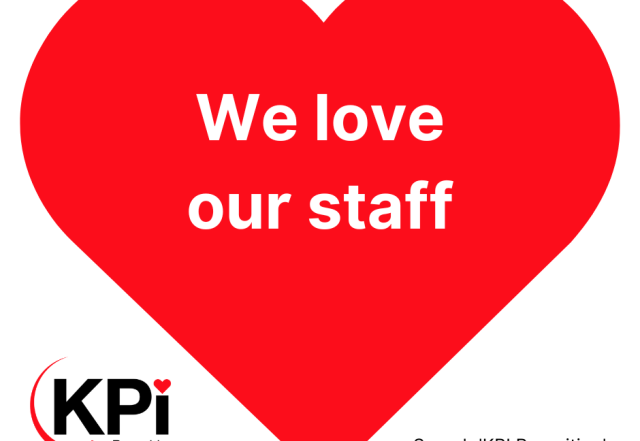 At KPI Recruiting , we recognise the power provided by our people. Not just the employees who work for KPI, but also the people we place with our clients in temporary, contract and permanent roles. Great staff are difficult to keep, but at KPI we work exceptionally hard to make sure we do absolutely everything to make sure good candidates stay with KPI. So, how do we do it?
An industrial recruitment agency with a difference
As an industrial recruitment agency with a difference, firstly, we ensure the people we employ know they are well informed and respected. We've created robust processes so our workers understand the job they will be doing and the type of environment they'll work in. We provide essential equipment for them, such as safety boots, high viz clothing and hard hats if required. KPI help induct new starters, and aid the onboarding process to help clients and candidates.
Secondly, we encourage our clients to recognise the hard work our staff undertake. KPI see this as crucial for staff wellbeing and great for staff retention; everyone loves to be appreciated. Appreciation comes in many forms, not just pay. Employee support programmes, cut-price product, early finishes, subsidised canteens, etc. can all help staff feel loved.
Thirdly, KPI work hard for candidates when times are hard. If a client goes quiet and has to reduce staff numbers, our recruitment teams always try to find alternative work of a similar type.
Fourthly, KPI provide extra support for temporary employees that other agencies don't. Our unique KPI portal allows temps who have worked for us for 12 weeks or more to sign up for discounts, savings and cashback from the Britain's favourite brands like Marks and Spencer, AO, Hobbycraft, ASDA, Boots, Ted Baker and many more.
If your department, production line or business is struggling to find, recruit or retain the right staff, KPI can help. Call one of our Business Development Team below and we'll show you how our service is different from a run-of-the-mill industrial recruitment agency.