Richard Glennan appointed as Head of KPI Technical Division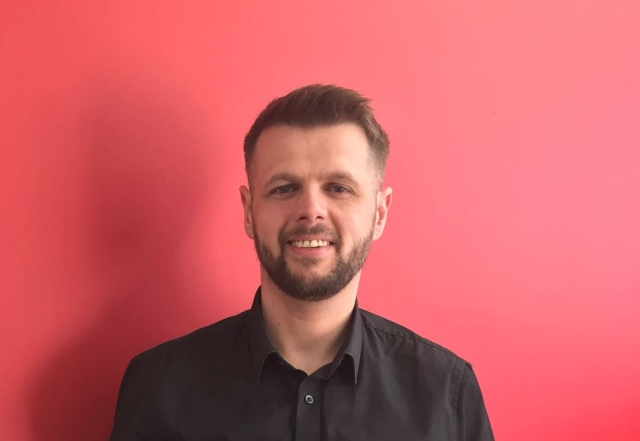 KPI Recruiting have hired experienced recruiter Richard Glennan to head their Technical Division. Richard joins the KPI team with over 10 years' experience in recruitment. He will be heading the Technical team who are recruiting and placing engineers, fabricators, welders and bench joiners, amongst other skilled positions, with SMEs and national companies UK-wide.
Richard is a qualified fabricator and welder having served a 3-year apprenticeship after leaving school, so he understands perfectly the challenges in the engineering sector. His experience in recruitment is wide-ranging having served in resourcing, business development and consulting as well as at branch manager level.
"Richard has a wealth of recruitment experience," said KPI Managing Director Ryan Jardine, "but it was his background in engineering that really impressed us. KPI prides itself on understanding and meeting our clients' challenges, and that's precisely the service Richard provides."
KPI Technical's resourcing team currently have a number of experienced candidates in the areas of engineering, fabricating, and mechanical fitting. So, if you are looking for a Technical Resource Partner to support with the ongoing growth of your business in the following areas, please contact our Specialist Technical Team who have years of experience in engaging, understanding and delivering on our clients resourcing requirements throughout the UK.
ENGINEERING AND MANUFACTURING ROLES KPI TECHNICAL SPECIALISE IN
Welders (MIG, TIG, Stick, Pipe etc)
Platers
Fabricator
Pipe Fitter
Finishers/Metal Polisher
Steel Erector/Installer
Site Engineer or Line Engineer
Multi-Skilled Engineer
Mechanical Engineer
Electrical Engineer
Mechanical & Electrical Fitter/Assembler
Panel Wirer
Machine Operative (Press Break, Laser)
Machine Operative (CNC, Robot Weld, Punch)
CNC Miller/Turner, Setter & Operator
Design Engineers (CAD/CAM)
Bench Joiner
Maintenance Engineers/Managers /Operative
Quality Engineer or Inspector
"It's an exciting time for me and great move at this point of my career. Having met with Ryan to discuss the vision and the strategy for this opportunity, I knew that KPI and this role were the right fit. With extensive knowledge in the Technical and Manufacturing sector, and my highly consultative and strategic approach, I'm confident that we can get off to a great start and achieve some very good growth over the next couple of months." Richard spends his spare time boxing and cage fighting, so he's definitely a man to have on your side!
You can contact KPI Technical on 01782 712230, email resourcing@kpir.co.uk or click here to see our current pool of talent looking for new opportunities.