Welcome to the KPI family!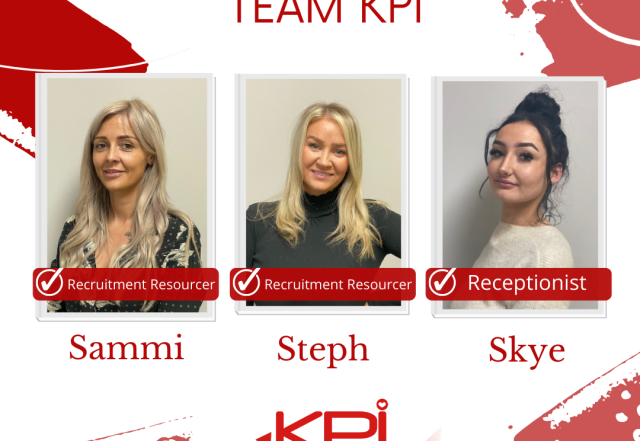 As we continue to grow, so does the KPI family. We're delighted to announce this week we welcomed not one, but three new starters! Sammie, Steph, and Skye joined our Headquarters in Stoke on Trent.
Our resourcing team has gained two new members, Sammie and Steph are now apart of our resourcing team. Sammie brings with her 7 years' experience in the military and several years' experience in customer service and sales. It's safe to say Sammie knows what she's doing! She'll be sure to make you feel comfortable over the phone with her amazing conversational skills. When Sammie's not working, she loves being a 'soccer mum' and taking her son to football practice!
Steph has 12 years' experience in running an advertising company with her father. Both her skills and experience gained in those 12 years will help her with her new role here at KPI! In her spare time, Steph also likes taking her son to football practice and she loves playing poker!
Skye joined us as our new receptionist. Whilst at college, Skye studied accounting, Psychology and Sociology! As well as being our receptionist, Skye's also a dancer who did competitive dancing for a staggering 8 years. Like most, trying new food is also one of her favourite things to do. With her super friendly personality, she'll be sure to make you smile!